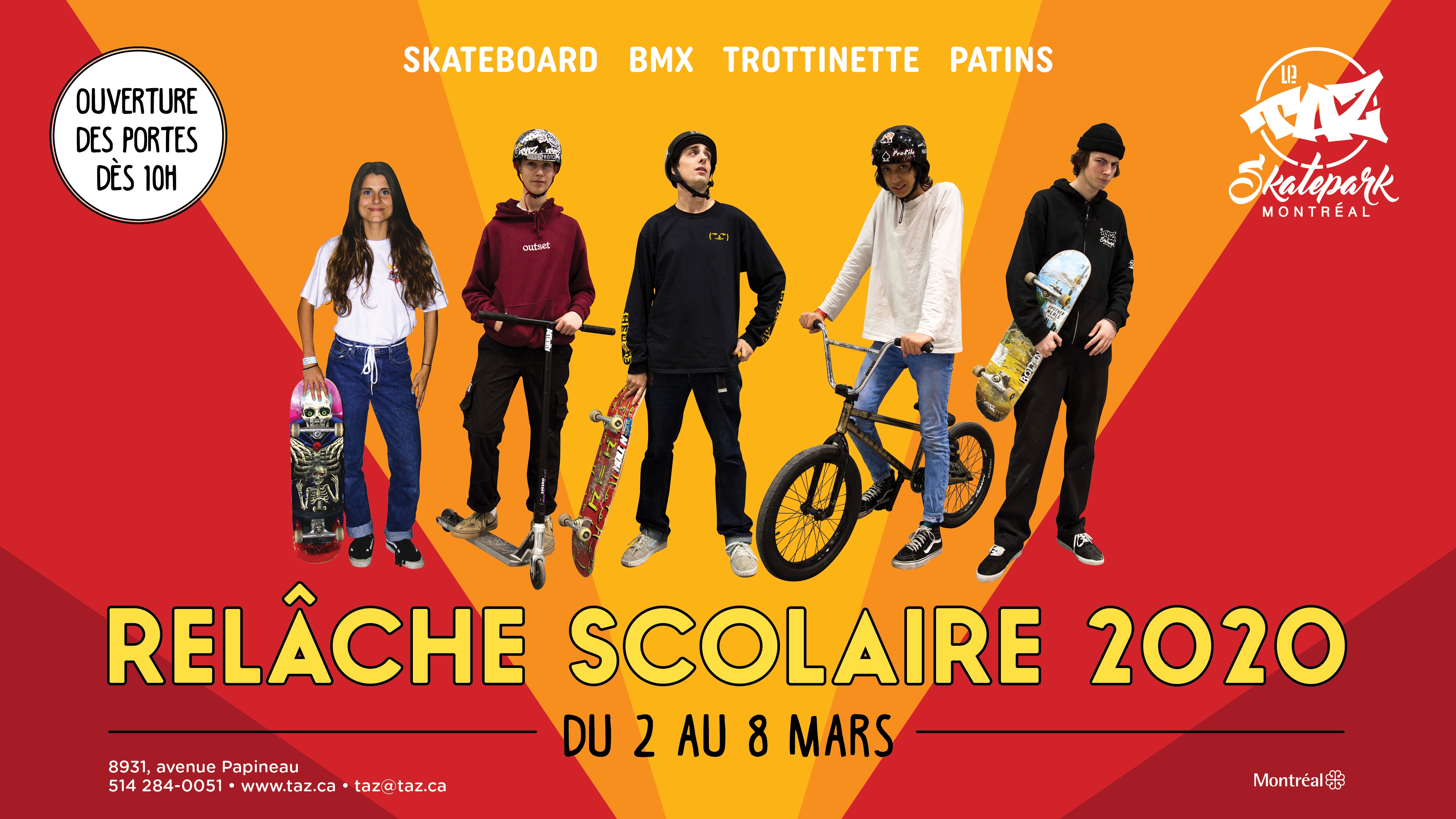 Spring break at TAZ: Opening from 10 a.m. from March 2 to 8
TAZ is the ideal winter destination for the whole family. Fun is guaranteed, in particular thanks to the extended hours during the school break allowing you to take an urban wildlife bath at a more than attractive price.
This year,  TAZ is organizing sports demonstrations for spring break. On March 2, 4 and 5, discover the demo-shows of BMX "flatland" (breakdance on bike) with expert Jean-François Boulianne, accompanied by TAZ coaches who will take your breath away. It will also be possible to participate in the initiation clinics of this discipline with Jean-François, bikes are provided and registrations will be made on site.
The whole team is waiting for you!
Opening hours for the entire TAZ (Roulodôme and Skatepark):
Monday March 2 from 10 a.m. to 9 p.m.
Tuesday March 3 from 10 a.m. to 9 p.m.
Wednesday March 4 from 10 a.m. to 9 p.m. (Skateboard only 9 p.m. to 10 p.m.)
Thursday March 5 from 10 a.m. to 9 p.m. (BMX only 9 p.m. to 10 p.m.)
Friday March 6 from 10 a.m. to midnight
Saturday March 7 from 10 a.m. to 1 p.m .: Youth Hour 8 Reserved for ages 13 and under
1 p.m. to 9 p.m.: Open to all
Sunday March 8: from 10 a.m. to 1 p.m .: Youth Hour 8 Reserved for ages 13 and under
1 p.m. to 9 p.m.: Open to all