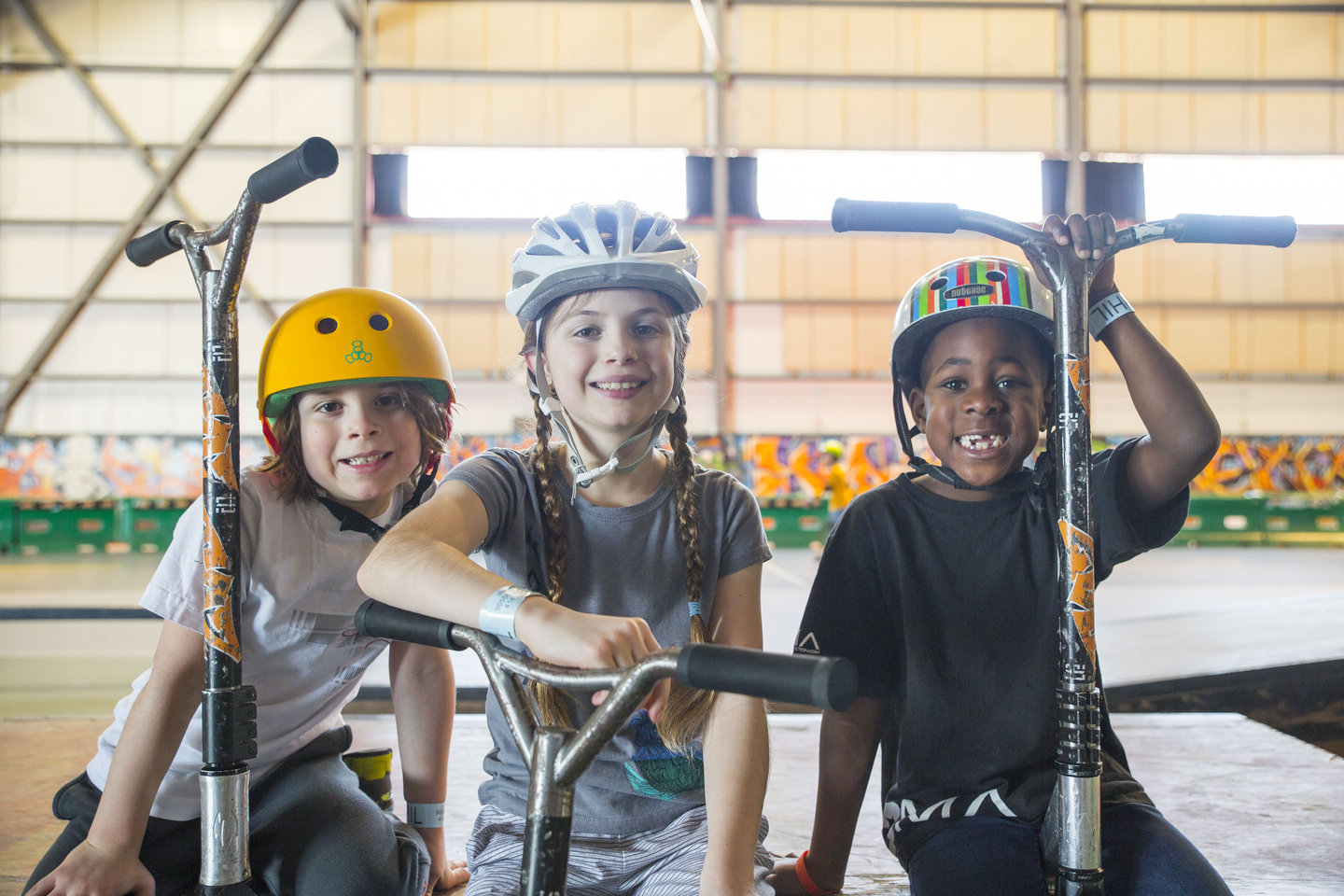 BIRTHDAY | CANCELED FOR THE MOMENT
ANIMATION birthday | Canceled for the moment
Ideal to learn about wheeled sports with exhilarating animation and surprising challenges!
Package for a maximum of 8 children aged 6 and over
(and a maximum of 4 accompanying parents)
Reserved area | 3 hour block | Animation | Skateboard or scooters included
** Each child must provide his helmet + his protections. **
Choice of discipline: Skateboard or Scooter
Three (3) time slots available:
Friday: 6:00 p.m. to 9:00 p.m.
Saturday and Sunday: 10:30 a.m. to 1:30 p.m. or 2:30 p.m. to 5:30 p.m.
FORMATION birthday | Canceled for the moment
Perfect for a more in-depth sports experience, to sharpen your technique and take advantage of the advice of a coach specializing in the selected sport.
(More specifically for young people who are already comfortable in the chosen sport)

Package for a maximum of 8 children aged 6 and over
(and a maximum of 4 accompanying parents)
Reserved area | 3 hour block | Animation | Skateboard or BMX
** Each child must provide his helmet + his protections. **
Choice of discipline: Skateboard or BMX
Three (3) time slots available:
Friday: 6:00 p.m. to 9:00 p.m.
Saturday and Sunday: 10:30 a.m. to 1:30 p.m. or 2:30 p.m. to 5:30 p.m.
For a safe return – PHASE I
TAZ is happy to relaunch its birthday parties despite the period of great upheaval which affects us all.
The safety of our customers and TAZ team remains a priority at all times. It is for this reason that we are relaunching the birthday parties according to new measures to be applied, and this, imposed by a new reality.
A reserved space * A facilitator * 8 children maximum * 4 accompanying parents maximum
Children must bring their own protective equipment (including the helmet).
Maximum 3 birthday parties at the same time, allowing maximum distance.
TAZ has adapted the package offering a formula that ensures a service that meets our high quality standards, in addition to respecting the principle of social distancing and health security.
Notice:
Note that if you plan to come in a group without booking your birthday parties with TAZ for the realization of a birthday, you must strictly comply with the regulations imposed by government authorities (distancing, wearing a mask, etc.) otherwise you are possibly putting your guests at risk.
TAZ does everything in its power to provide a quality experience to each of its visitors. Collectively, let's ensure that TAZ continues its operations and offers quality time to users. Help us keep TAZ open in a friendly and more secure environment than ever.
Thank you for your cooperation and you are all well.
TAZ team